Dominate Digital with your small business
Digital Marketing Services Wirral
Building your business organically online through high quality strategies.
Your Local Digital Marketing Agency Wirral
STEP-BY-STEP ROADMAP TO SUCCESS
At Jumbuk Digital, we specialise in developing cutting-edge digital marketing strategies that will improve your online visibility and spur business growth. To address the particular requirements of your business, we provide tailored solutions ranging from web development and SEO to social media management.
We work hard to provide top-notch digital marketing services in Wirral, Liverpool, and Chester. Our passion is helping brick-and-mortar businesses succeed online by building an engaging and functional online platform. Trust us to use our expertise in digital marketing Wirral to take your company to new heights.
I have only been working with Jack since November 2022, but I am very happy with how things are progressing. For my business to succeed I need help with my website and local SEO to help rank my website on Google, which is vital for any business that wants to be successful. Jack certainly knows his stuff, and he will give you the best advice to help your business grow, so i would definitely recommend any business owner to give him a call 👍
TURNING YOUR VISION INTO A BRAND
At Jumbuk Digital, we do things differently. We know the trials and tribulations you can face when starting your online journey, not to mention developing a strong brand identity. 
The majority of our clients started just like you. An already small business with little to no online presence. Some even an idea. If you would like to unleash your business online potential we are here to support you.
Full Service Digital Marketing Wirral
Boost Your Business with Jumbuk Digital's Expert Digital Marketing Services in Wirral
In the current digital era, having a strong online presence is crucial, and we at Jumbuk Digital are aware of this. To assist businesses in Wirral in accomplishing goals, we provide a comprehensive suite of digital marketing services, such as web development, social media management, and search engine optimisation.
As a full-service digital marketing services Wirral agency, we are committed to offering complete solutions to support your company throughout its entire lifecycle. Our team of professionals will collaborate with you to create a tailored plan that takes into account your particular objectives and difficulties and aids in your success in online marketing.
Do not accept a poor online presence. Utilize Jumbuk Digital's full range of digital marketing services to help you grow your business.
Join the other 25 ambitious founders and Take Your Business to the next level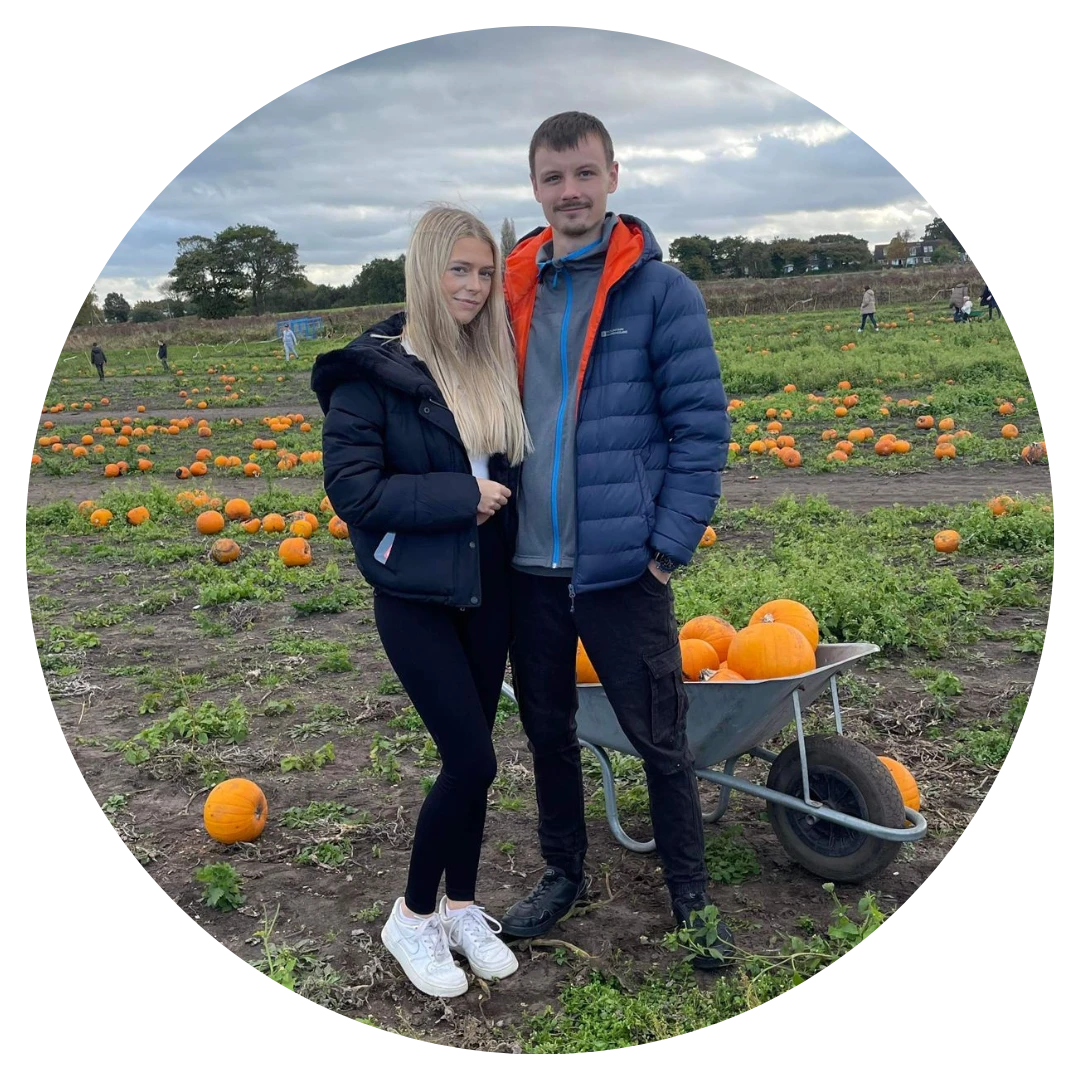 We wanted Jumbuk Digital to be more than just an agency; we wanted to be a digital partner –  committed to assisting small businesses in their online journey and achieving their objectives.
Pop us a message in the form and we will get back to you!
Digital Marketing Services Wirral FAQs
Your particular business needs and objectives will determine whether or not it is worthwhile to invest money in digital marketing services Wirral. Listed below are a few benefits of investing in digital marketing:
Increased online visibility: By expanding your company's audience and enhancing your online presence, digital marketing Wirral can help you connect with more potential clients.
Increased brand recognition: You can increase brand recognition and establish a good reputation with your target audience by creating a strong online presence and consistently promoting your brand through digital channels.
Increased leads and sales: By using efficient digital marketing strategies to target your ideal audience, you can increase leads and sales, which will ultimately aid in the expansion of your company.
Cost-effective: Digital marketing can be more cost-effective and provide a higher return on investment than traditional marketing strategies (ROI).
Measurable Results: Digital marketing gives you valuable data and insights that you can use to measure and analyse your marketing efforts and determine what is and is not working.
However, it's crucial to work with a trustworthy Wirral digital marketing agency and have a firm grasp of your objectives and spending limit. A successful digital marketing Wirral campaign can assist your company in succeeding online, but one that is poorly executed may be a waste of time and money.
A Wirral digital marketing agency may be worth the investment, especially if you want to increase your online visibility and successfully target your audience. Working with a digital marketing agency has the following advantages:
Expertise and experience: Digital marketing agencies have a team of experts who are knowledgeable and experienced in the newest trends and techniques in digital marketing. Compared to attempting to manage your digital marketing efforts on your own, this can help you get better results.
Customized solutions: To meet your particular business needs and goals, a digital marketing agency can offer customised solutions. They can create a customised plan to assist you in achieving your goals and successfully reaching your target audience.
Saving time and money: You can save time and money by contracting out your digital marketing work to a company. You can focus on other areas of your business by letting a digital marketing agency handle the daily tasks required to run a successful digital marketing campaign.
Better ROI: A competent digital marketing company will be able to assist you in maximising your return on investment (ROI). In comparison to managing your own digital marketing efforts, they can assist you in achieving a better ROI by creating a cost-effective strategy that is in line with your business objectives.
However, it's crucial to pick a trustworthy and knowledgeable Wirral digital marketing company that can give you the outcomes you need. You can effectively grow your business and meet your digital marketing objectives by working with the right Wirral agency.
To make sure you choose the best option for your company, think about the following things before hiring a Wirral digital marketing agency:
Goals and Objectives: Clearly define your goals and objectives for your efforts at digital marketing. This will make sure you and the agency are on the same page right away and assist you in finding one that can deliver the results you need.
Budget: Determine your budget for digital marketing while taking your anticipated return on investment into account (ROI). This will assist you in selecting a company that can offer you solutions that are affordable and in line with your objectives.
Services provided: Evaluate the digital marketing services Wirral provided by each agency to see which ones best suit your company's requirements. Verify that the company can offer you the full range of services you need, such as web design and development, search engine optimisation (SEO), pay-per-click (PPC) advertising, social media management, and more.
Experience and expertise: Look into each agency's experience and expertise, including their track record and client endorsements. This will enable you to evaluate their level of proficiency and whether they possess the training and expertise necessary to assist you in achieving your objectives.
Communication and reporting: Take into account how each agency handles these two tasks. Make sure they are straightforward in their reporting, offer frequent updates, and are approachable.
Contracts and pricing: Pay close attention to each agency's contracts and pricing, especially for any long-term commitments or hidden costs. Before making a choice, be certain that you are familiar with the terms of the contract and that the price is acceptable to you.
You can find a digital marketing agency that can give you the results you need and effectively aid in the growth of your company by taking into account these factors.