Web Design Wirral Services
Unleash the power of your online presence in 2023 with Wirral Web Design
Fully Responsive, Collaborative Web Design and development for Businesses across the North West Region.
Your Expert Wirral Web Design Experts
Creating beautiful, mobile ready websites for all industries
Small businesses on the Wirral wanting to have a reliable web presence can make use of a customized solution. Jumbuk Digital, a Wirral web design company that specialises in e-commerce platforms, booking systems, and service-based websites, has the knowledge and experience necessary to provide the outcomes you need.
Jumbuk Digital provides the expertise and know-how to achieve your goals, whether you want to boost client bookings, optimise your business processes, or boost sales. For a web design Wirral solution that actually benefits your company, join forces with Jumbuk Digital.
I knew Jumbuk was the right partner to bring my small business vision online after speaking with Jack for the first time. The whole experience has been a positive whirlwind; my site looks amazing and has really brought my brand to life. Thank you so much to Jack and Team Jumbuk
Expert Wirral Web Design for Your Business
You may be finding it difficult to provide your organisation with a strong online presence. Your current website may be outdated, difficult to navigate, or simply not successfully showcasing your products or services. This can lead to potential clients choosing your competitors above your business when searching online.
A major loss in potential cash flow and business growth might arise from this inadequate online presence for your brand. Your competition with more cutting-edge and effective websites is probably pulling in more customers and expanding their reach. Additionally, if your company website doesn't look professional, potential clients might not trust your business.
By developing a unique, modern, and professional business website, our Wirral website design services can assist you in solving these problems. It will become easier for customers to find and engage with your business if you work with Jumbuk Digital to create a website that showcases your products and services in an effective way. Your company can increase its visibility online, build a strong online presence, and attract in more customers with our support.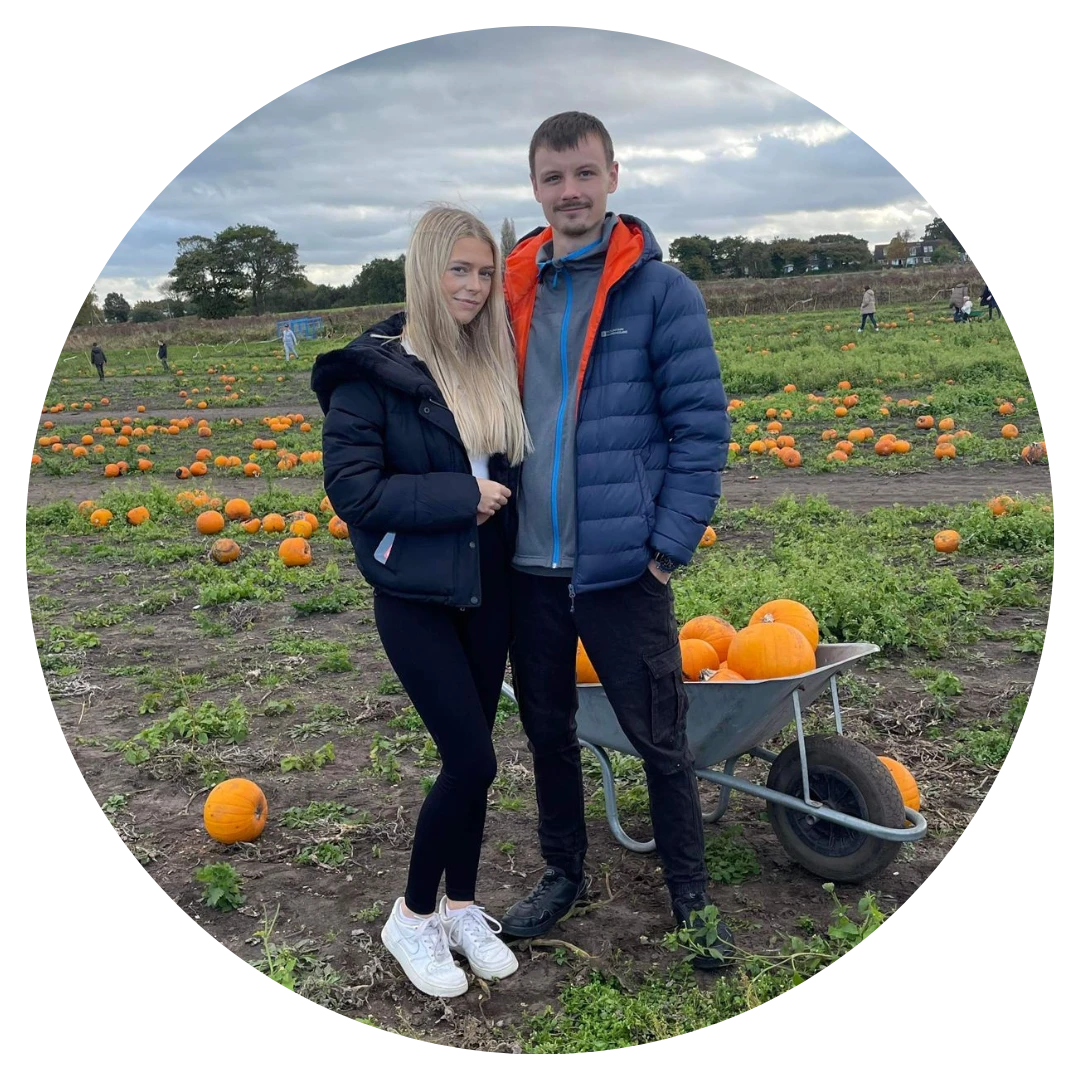 We wanted Jumbuk Digital to be more than just an agency; we wanted to be a digital partner –  committed to assisting small businesses in their online journey and achieving their objectives.
Pop us a message in the form and we will get back to you!
Join the other 25 ambitious founders and Take Your Business to the next level
WIRRAL WORDPRESS SPECIALISTS
With the support of our Wirral WordPress experts, boost the effectiveness of your website. We offer solutions that are made especially specifically for you and your needs. Our professional team will spend the time to learn about your company in order to build you a website that not only looks amazing but also helps to attract paying customers. Our team has the experience and knowledge to cater to your requirements whether you're looking for a clear and simple brochure website or an advanced online store. Get in touch with us straight away to discover how a refined and operational WordPress website can assist your business in growing.
The most comprehensive, versatile, and scalable platform available is WordPress, which really is our speciality here at Jumbuk. Whether you're a tutor, club, brick-and-mortar business, or blogger, WordPress can make your vision a reality by offering endless possibilities.
The advanced features of WordPress, such as SEO optimization, speed, mobile responsiveness, and user-friendly interface, have been effectively used by our team for years. Join one of the 60 million websites, or 36% of all websites on the internet, that are using WordPress as their platform of choice. Let us lend a hand to you in creating your Wirral company to stand out online.
MOBILE FRIENDLY Web Design Wirral
Did you know that over half of all website traffic now comes from mobile devices? And that gap is only going to continue to grow. To ensure your website is accessible to all users, it's crucial that it works seamlessly across desktop, tablet, and mobile devices.
With responsive Wirral web design, your website will automatically adjust to fit the screen size, platform, and orientation of the device it's being viewed on, providing a consistent and optimal user experience. Not only is this better for your users, but Google also prefers responsive design as it helps with search engine rankings and provides a better mobile experience for users. With Google's Smart Bot now crawling all websites, it's more important than ever to ensure your website is mobile-friendly.
Let us help you create a responsive design that looks great and improves your search engine rankings.
TURNING YOUR VISION INTO A BRAND
At Jumbuk Digital, we do things differently. We know the trials and tribulations you can face when starting your online journey, not to mention developing a strong brand identity. 
The majority of our clients started just like you. An already small business with little to no online presence. Some even an idea. If you would like to unleash your business online potential we are here to support you.
FAST, RELIABLE & SCALABLE HOSTING
No one likes a slow website, especially your visitors. We utilise the power of cloud hosting that is super scalable, super-fast and super reliable. All our website hosting packages come with unlimited bandwidth, UK based servers and 99.9% guaranteed uptime.
We can set-up and manage the installation of your website onto our servers swiftly. Here at Jumbuk Digital, we pride ourselves on offering a range of hosting options to suit your business needs, such as professional email addresses, content delivery networks and SSL certificates.
Our UK based website server is built for scalability. If your website starts to get more and more traffic – no problem, all our web hosting packages offer some impressive features.  Every package comes with unlimited bandwidth, dedicated IP address, integrated cache manager and most importantly 99.9% guaranteed uptime.
Having a UK server is super important in order to achieve the maximum website load speed. Our cache manager faster website loading speeds and increased navigation speed. To increase your website speed every further we can also implement a Cloudflare CDN.
Affordable Wirral Web Design Services for Small Businesses
Jumbuk Digital recognizes the value of a solid online presence for small businesses. A professional and effective website can make or break your business's ability to acquire new customers and grow. As a result, we focus on providing reasonably priced web design services. Our team of experts will work collaboratively with you to create a unique website that showcases your products or services and makes it simple for customers to find and communicate with your company.
We don't really believe that small businesses should have to make quality sacrifices when it comes to their website. As a result, our web design services are tailored to your specific needs and goals. We can help you establish an online presence, increase visibility, or start accepting online payments. Our team will work collaboratively with you throughout every step to make sure that your website is not only affordable but also visually appealing and user-friendly. With our support, your small business can have a website that competes with larger competitors at a fraction of the cost.
If you are thinking about working with a Wirral web design and development agency, you are bound to have questions. We have put together some of the most common questions we get asked to help you make the decision!
What Our Clients Say About Us
5-Star Reviews for Our Web Design & Digital Marketing Services
Our clients have nothing but praise for the web design Wirral and the digital marketing services we provide.
We work closely with our clients from the initial consultation to the final product to understand their needs and deliver a website and marketing strategy that exceeds expectations. Our expert Wirral-based team is committed to developing a website that not only looks great, but also effectively communicates your message and drives conversions. Check out some of our 5-star reviews below to see why we're the go-to Wirral agency for all your web design and digital marketing needs.
Kayleigh
The ParTea Company
I knew Jumbuk was the right partner to bring my small business vision online after speaking with Jack for the first time. The whole experience has been a positive whirlwind; my site looks amazing and has really brought my brand to life. Thank you so much to Jack and Team Jumbuk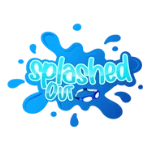 Jon
Splashed Out
I cannot thank Jack and the team at Jumbuk Digital enough for all their amazing help and support. My business, Splashed Out has been trading for a year now and we wouldn't be anywhere if it wasn't for Jumbuk digital. They've helped us with every aspect and have always been there to provide support and advice. We're not just business partners anymore - we're a family!
Jill
Schoodley-Doo
Jumbuk Digital was recommended to me by a fellow business owner, as I struggled to find suitable, affordable help to support me in building my brand new website. As soon as Jack came on board, I realized that I had made a wise decision.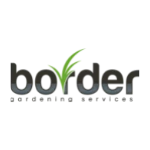 Steve
Border Gardening Services
Amazing service and communication. Jack was responsive to ideas and gave me the encouragement to carry on when things seemed tough. Can't praise Jumbuk enough
Amazing and very professional!! Thank you so much guys for your amazing and very professional work. You have gone above and beyond for my little business.

Janette
McKay Designs
Brilliant service, they'd researched before a friendly chat and introduction to the services they provide. I instantly felt they understood what my business needed, work undertaken quickly and professionally. Looking forward to using them again
Carl
Scalp Styles
I have only been working with Jack since November 2022, but I am very happy with how things are progressing. For my business to succeed I need help with my website and local SEO to help rank my website on Google, which is vital for any business that wants to be successful. Jack certainly knows his stuff, and he will give you the best advice to help your business grow, so i would definitely recommend any business owner to give him a call 👍